Vermont Courses
2020
We are currently uploading upcoming course offerings! Please contact us if you need more information. Courses fill each year with a waitlist.
Offered in 2020
Our Gaia School Immersion courses in Vermont are offered for distance learners who wish to come train at The Gaia School for a concentrated 1 or 2 weeks. These trainings are meant to be an immersive experience in sacred plant medicine with Sage. Immersion courses will be offered in the summer and fall of 2020. Check back for more information posted this month!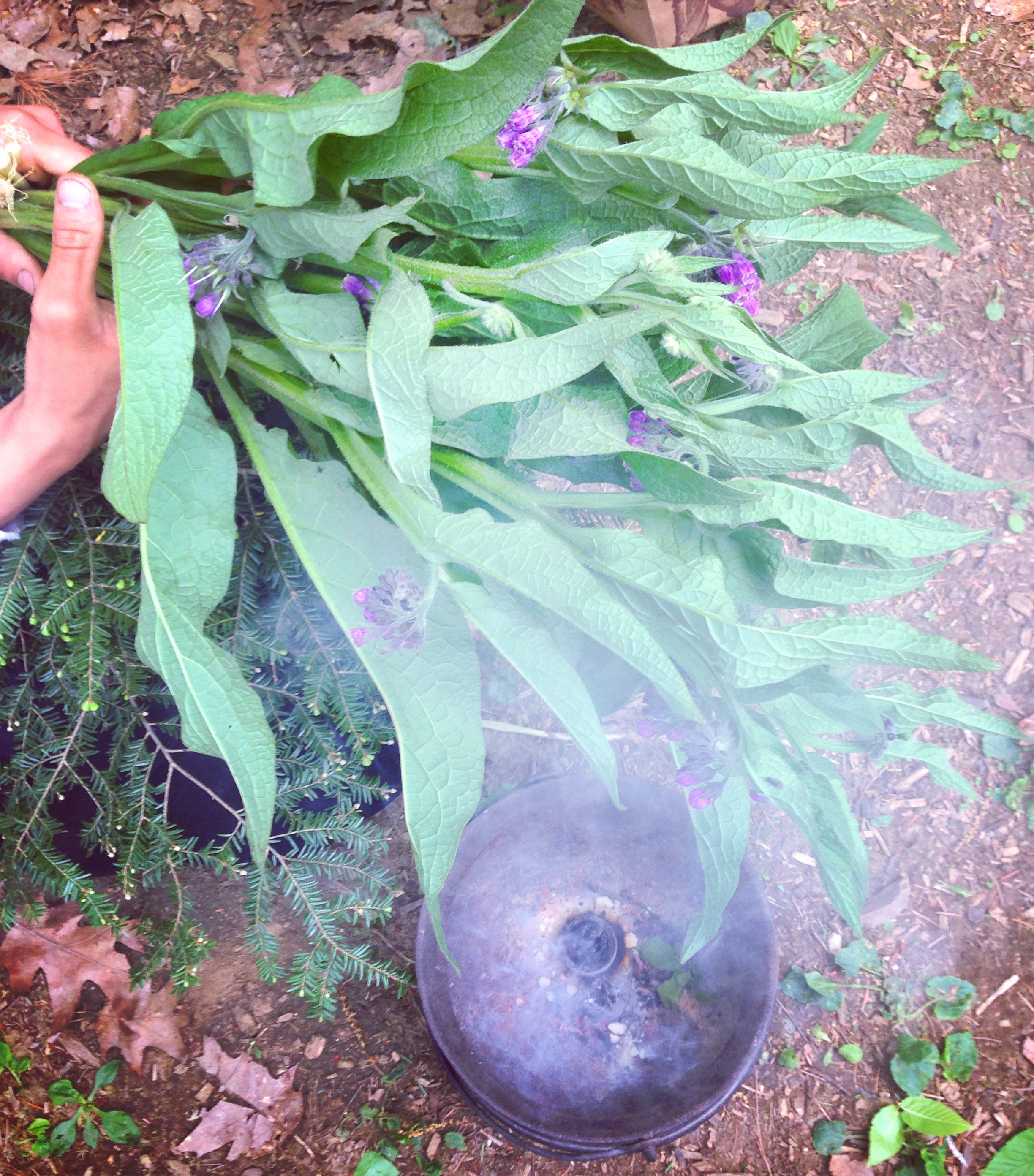 Online Distance Learning
A Year of Gaia with Sage Maurer & Gaia School teachers Based on Gaia's Year One Sacred Plant Medicine Apprenticeship. Lessons will include simple rituals, plant medicine lectures, guided meditations, recipes, and plant walks that make up the roots of our practice at The Gaia School. Every month you will receive 5 - 10 class videos, audio lecture, guided meditations, handouts, and written content. After 12 months you'll receive lifetime access to all course content.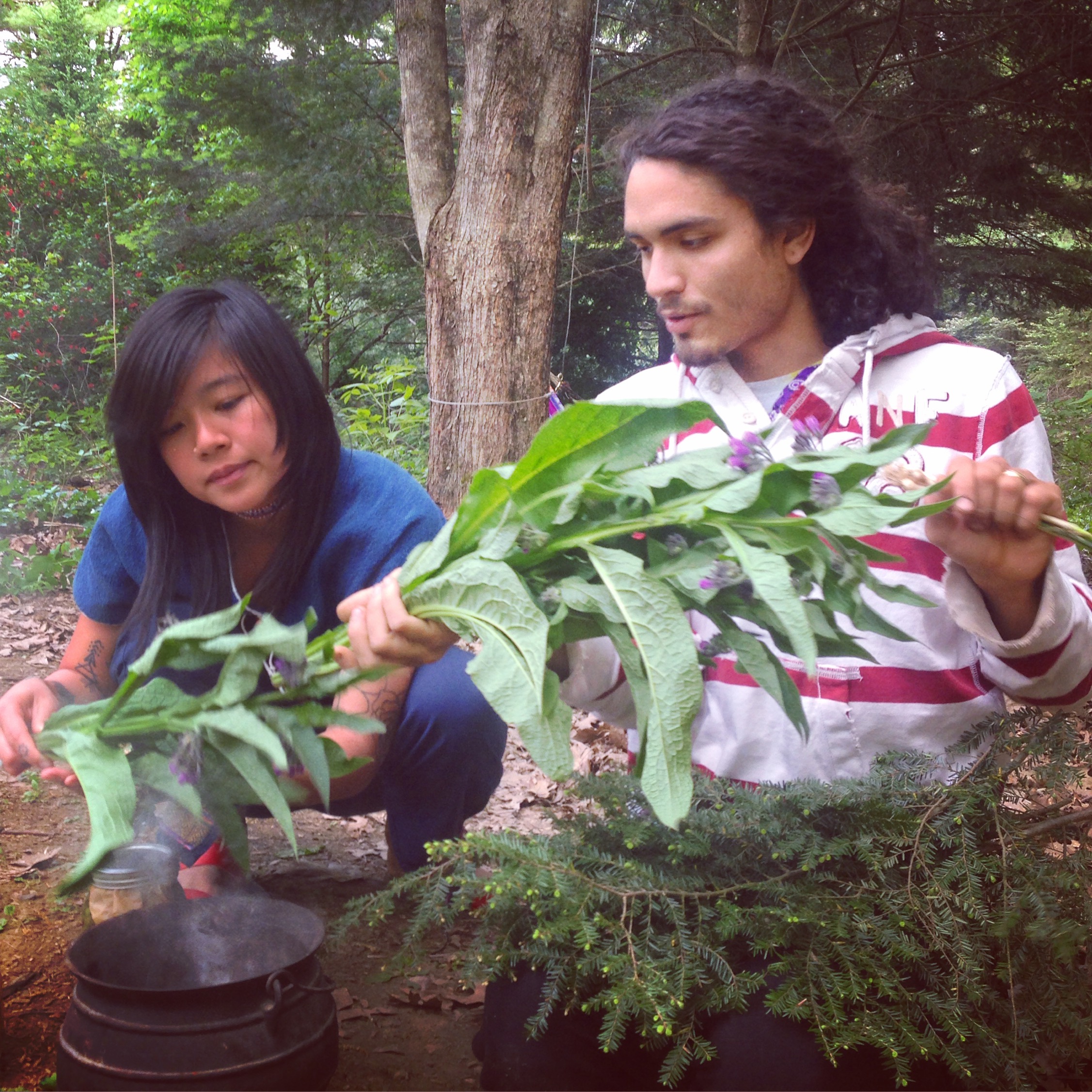 Sacred Plant Medicine Year One
April 2020 - December 2020
The Gaia School's 9 Month Apprenticeship in Herbal Healing, Shamanic Herbalism, Plant Spirit Medicine, Spiritual Ecology, Holistic Healing, and Journeying with Plant Devas and Earth Spirits. This course focuses on self healing and developing relationships with the plant teachers. We move through the foundations of Sacred Plant Medicine, learning through first hand experience how to support ourselves with healing plants. Our Year One courses fill with a waitlist every year. Come join us as we journey with our plant teachers!
Advanced Sacred Plant Medicine ~ Year Two
April 2021 - December 2021
Our Sacred Plant Medicine Year 2 Apprenticeship continues where we left on on Year 1, diving further into transformative practices of healing, ceremony, and work with our plant allies. While our first year course focuses on self-healing and developing relationships with the plants, year two prepares you to support others. The course begins with a journey around the sacred wheel through the elements, guided by our plant teachers. We then move through the systems of the body and chakras, exploring holistic anatomy and physiology, and plant medicines to support them.
Community Practitioner ~ Year Three
Offered in 2021
Our Sacred Plant Medicine Year 3 Apprenticeship focuses on training students to work as herbalists in their community through offering herbal consultations, healing sessions, classes, and community ceremonies. Year two students will train to become practitioners and facilitators of Sacred Plant Medicine. Many of our students go on to teach, create apothecaries and herbal medicine lines, facilitate sacred plant medicine circles, or offer one on one healing sessions and herbal consultations.
Reserve Your Space with Paypal
Frequently Asked Questions ~
Bare with us as we add more!
Please review these common questions before contacting us in case your question can be answered here.
How do I reserve a spot in a Gaia course? - Courses often fill quickly and have a waitlist every year. Once you put down a deposit your space is held in the course of your choice. You are welcome to send us a deposit via our Paypal links, or by mail. Deposits are always non-refundable.
Will you announce when a course is full? - Yes, we will post a notice on our website when we only have a few spaces left in a course. Once a course is full we will post a notice that registration has closed, and you can add your name to the waitlist.
Housing for Commuters ~ For students who are commuting we offer rustic lodging in our yurts or camping on site. We have kitchen space and access to food from our gardens. You are also welcome to book a local place to stay on class weekends. If you would like to know more about lodging, please contact us.
Scholarships & Work-trade ~ We offer scholarships and work-trade for lower income students. For more information on scholarships and work-trade please fill out our application for assistance.
VSAC Grants - We work with VSAC to provide Vermont residents with full grants to our courses. Every year approximately 10 students receive free tuition through VSAC.
Can I visit the school and meet the teachers? - We can certainly meet with you in person if you are interested in visiting before you sign up, just send us a message to let us know you would like to visit. We are also happy to chat with you over the phone.